Even though the world of digital marketing and SEO has gone through many changes in recent years, one thing has remained an essential part of any SEO strategy – keyword research.
Targeting strategic keywords in your website content will help you not only have content which the users are actually interested in but it's also one of the rudimentary steps we need to take to actually start ranking for them. Since quality keyword research will also impact the subsequent SEO tasks that you perform, it's important to establish a few key steps you need to take.
A good start is half the work – so, here's how you begin the process:
1. Make a list of the most important topics related to your business
The first step in every keyword research is coming up with a list of main topics your brand or business is concerned with. This can be a list of the main services you offer, the product you are selling, and even questions users might pose when searching for something related to your business.
2. Use keyword discovery tools to expand your list
The main thing we need to consider in the process of keyword research is user intent. How are users searching for something? What phrases are they searching for and what type of content would satisfy their intent? There are several keyword discovery tools which can help us expand our list of main topics and determine what is popular amongst searchers.
Ubersuggest generates a list of keyword suggestions related to your topic.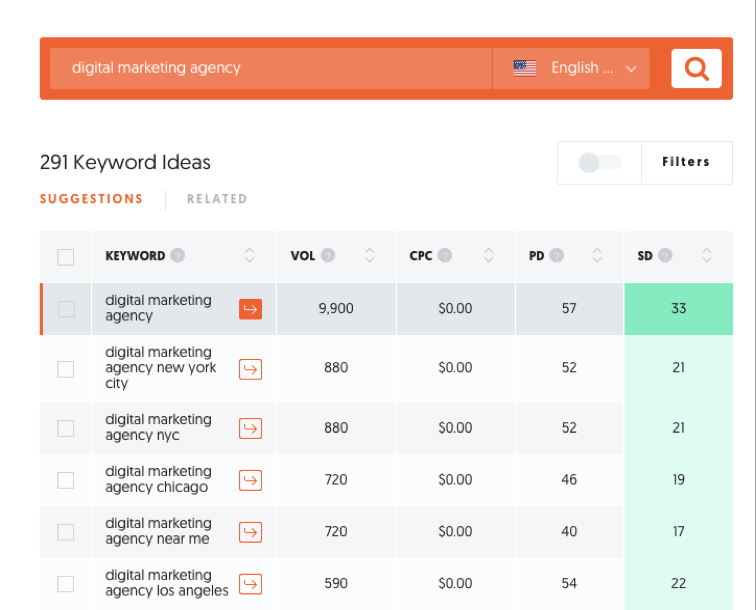 SEMrush also generates reports including keyword search volume, competition level, top phrase matches (longer queries which include your keyword within the phrase), and related keywords.

Another commonly used tool is Google AdWords Keyword Planner, which can also be used to find out the cost per click pricing – but is a pretty good tool to get keywords ideas and search traffic statistics.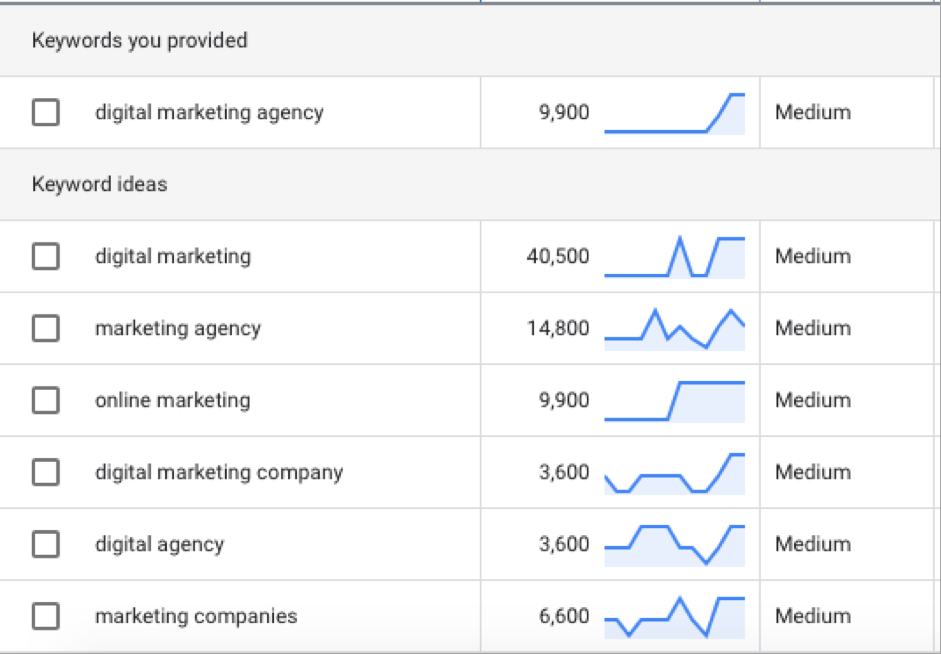 3. Discover the keyword popularity and difficulty
The higher the search volume for a keyword is, the more traffic you'll get when you rank for it and the more you'll have to work to achieve this higher organic ranking for it. However, there are several other factors contributing to how difficult it would be to outrank the web pages currently ranking for a particular keyword.
Tools like Moz, SEMrush, Ahref, and CanIRank will all give you an idea of how difficult it will be to rank highly for it based on a number of different factors such as search volume, the number of URLs displayed in search results for the keyword, trends, industry, domain authority, and more.

4. What's the competition doing?
Even though this is true for almost any other industry, keeping an eye on what the competition is doing is always a good idea. This can be done even through simple steps like checking which pages rank on the top 3 search engine results pages for your head or main keyword. Check their websites, links, and content. These are all factors which has helped them achieve a higher rank and which will help you see what you still have to work on.
5. The importance of long-tail keywords
No business or website should focus on only one or two keywords and its variations. It's important to have a good mix of head terms and long-tail keywords. A long-tail keyword is more specific and usually consists of more words and thus can help you get more specific with a topic or subtopic. Other benefits are that they have better conversion rates, lower competition, and are good fuel for your blog strategy and overall increased visibility.
Long-tail keywords actually account for around 70% of all web searches and are how users use search engines to do something, to learn something, or to go somewhere.
You don't have to do it alone Blueliner can help. Contact us with your SEO needs and be ready to take your business to the next level.