The Good News
Our client, Dr. Steven Anagnost, finally received justice after being wrongly accused by the Oklahoma Medical Board for malpractice and receiving illegal compensation from medical device companies.
Campaign Background
In 2015, the Oklahoma Medical Board dropped its investigation and settled its case with Dr. Anagnost. The Supreme Court of Oklahoma had criticized the Oklahoma Medical Board for having a "conflict of interest" and not providing "due process".
Dr. Anagnost filed a suit alleging that the Oklahoma Medical Board was used by competing surgeons and malpractice lawyers in a smear campaign against him. The suit explains how the smear campaign was used to protect Dr. Anagnost's competitors from losing their patients to his innovative minimally invasive spine surgery (MIS) techniques.
As it turns out, Dr. Anagnost provides superior outcomes (such as shorter length of hospital stay, less blood loss, fewer complications, and lower cost per case) when compared to other spine surgeons in the field of spinal surgery, both in Oklahoma, as well as, in national comparisons.
What Actions Did Blueliner Take
The #justiceprevailed organic social media campaign powered by Team Blueliner aimed to restore Dr. Anagnost's reputation, which was seriously compromised due to the ongoing legal battle with the Oklahoma Medical Board.
Due to the negative press, people were so angry that they started bashing and cursing at Dr. Anagnost via various social media channels. To remedy this, Blueliner created an organic social media campaign to help Dr. Anagnost stay ahead of the smear campaign and rebuild his brand and credibility. Our joint goal was to rebuild his brand via social media, while also driving new business.
The philosophy behind this campaign was to highlight the incredible benefits of the 'Minimally Invasive Spinal Surgery' method, while encouraging former patients to speak up about their positive experience with Dr. Anagnost by writing reviews on Facebook, Google+. Social listening and social community engagement played a major role in accomplishing just that.
The campaign received great responses from former patients started raving about the exceptional medical experience they had had while encouraging other individuals with similar health concerns to take proactive steps regarding their wellbeing. As a healthcare marketer, I have learned such a valuable lesson – when a patient has received a really valuable service, in most instances, they will be happy to share their experience in order to empower others.
By using vanity URLs on social media platforms (such as Justice for Dr. Anagnost or Minimally Invasive Spine Surgery), Blueliner helped build social awareness by keeping the brand name prominent which helped provide clarity as to where these links were leading and increased trust.
What Were The Campaign Results
The content Blueliner has posted during the campaign generated:
1,250,686 impressions (i.e. the total number of times any content from our page or about our page entered a person's screen). This included posts, check-ins, ads, social information from people who interact with our page and more.
516,324 viral impressions (the total number of times any content from our page or about our page entered a person's screen with social information attached)
According to Google My Business, during the campaign, there has been a total number of 131 phone calls Dr. Anagnost' office received from prospective patients.
The campaign had another unexpected result. Other doctors worldwide (Australia and Singapore) experiencing similar smear campaigns against them, wanted to get in touch with Dr. Anagnost to learn from his experience.
In addition to that, prestigious Academic Journals from Canada (CPQ Orthopaedics), and US (Orthopedic & Muscular System: Current Research) invited Dr. Anagnost to write minimally invasive spine surgery-related articles.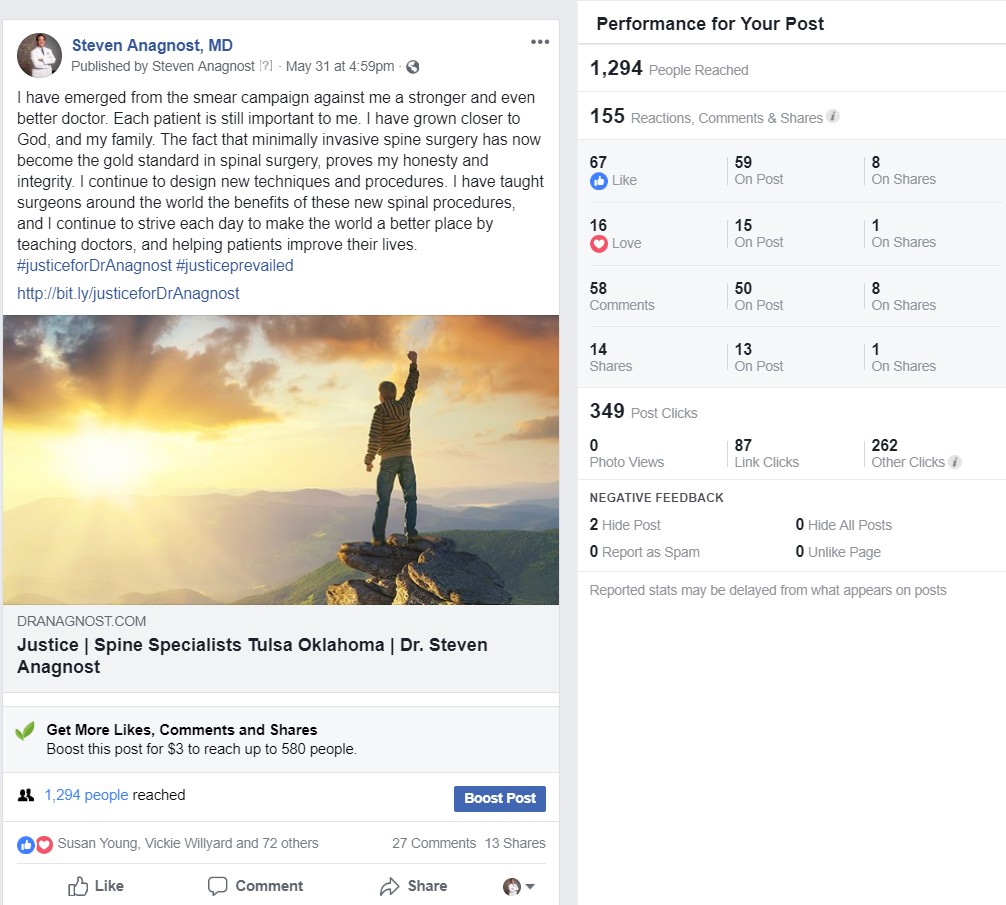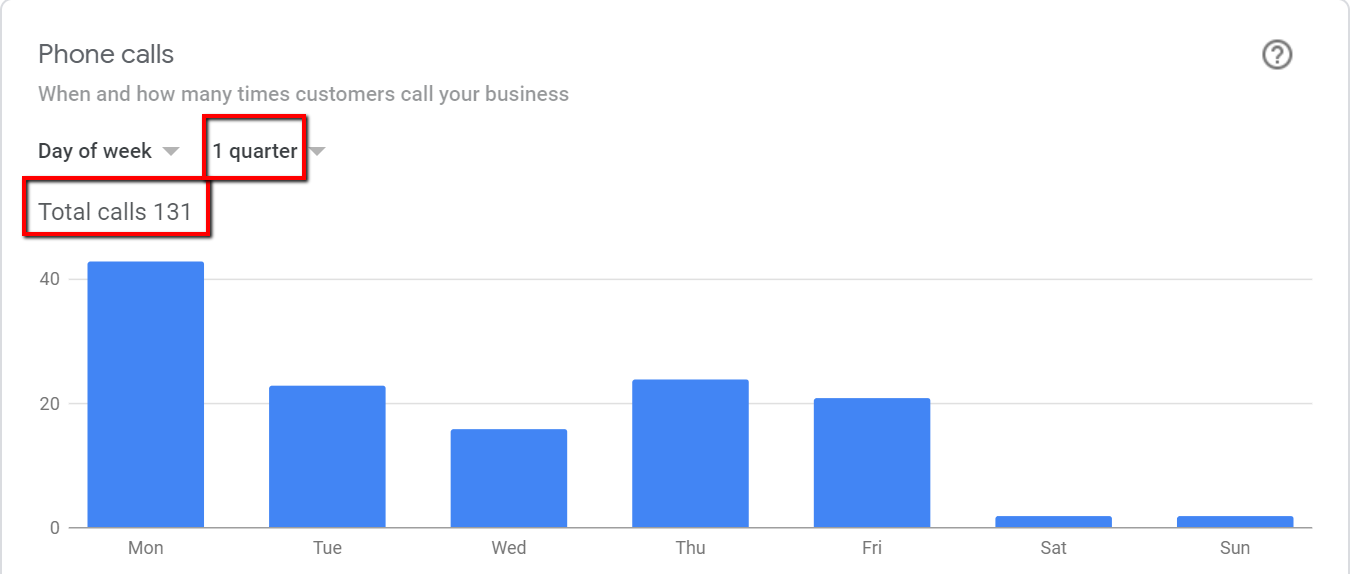 In Conclusion
While I was managing this whole campaign, I realized more than ever how important it is to have a strong brand reputation and make your former and actual patients your advocates. In an era where prospect patients inform themselves so much before choosing a surgeon or even a specific medical procedure, it is vital to create and maintain a powerful brand that offers value.
It takes a village to get the degree, not to mention all the Board Certifications you need to pass as a surgeon, in order to be allowed to practice.  All this hard work and the years spent building the medical practice from scratch can be ruined in a very short amount of time. Managing your brand and reputation are absolute musts in the healthcare industry.
The success of this campaign showed me that besides knowledge,  time and energy, its key ingredient was love.
You don't have to do it alone Blueliner can help. Contact us with your Digital Marketing needs and be ready to take your business to the next level.