Search engine optimization is becoming more important every day with brands trying to gain more visibility and reach more customers organically. With the industry evolving so fast, SEO teams can now choose from hundreds of tools that help with everything from keyword research to content creation. Luckily for those who are just starting to learn about SEO or who have a small business and can't allocate a bigger budget for SEO, there are plenty of free tools that can guide you.
Ubersuggest
Ubersuggest is one of the tools offered by Neil Patel and it's great for finding keyword suggestions, along with their search volume, competition level, and even seasonal trends. The tool also provides CPC if you're planning to run ads and content ideas in case you need some inspiration.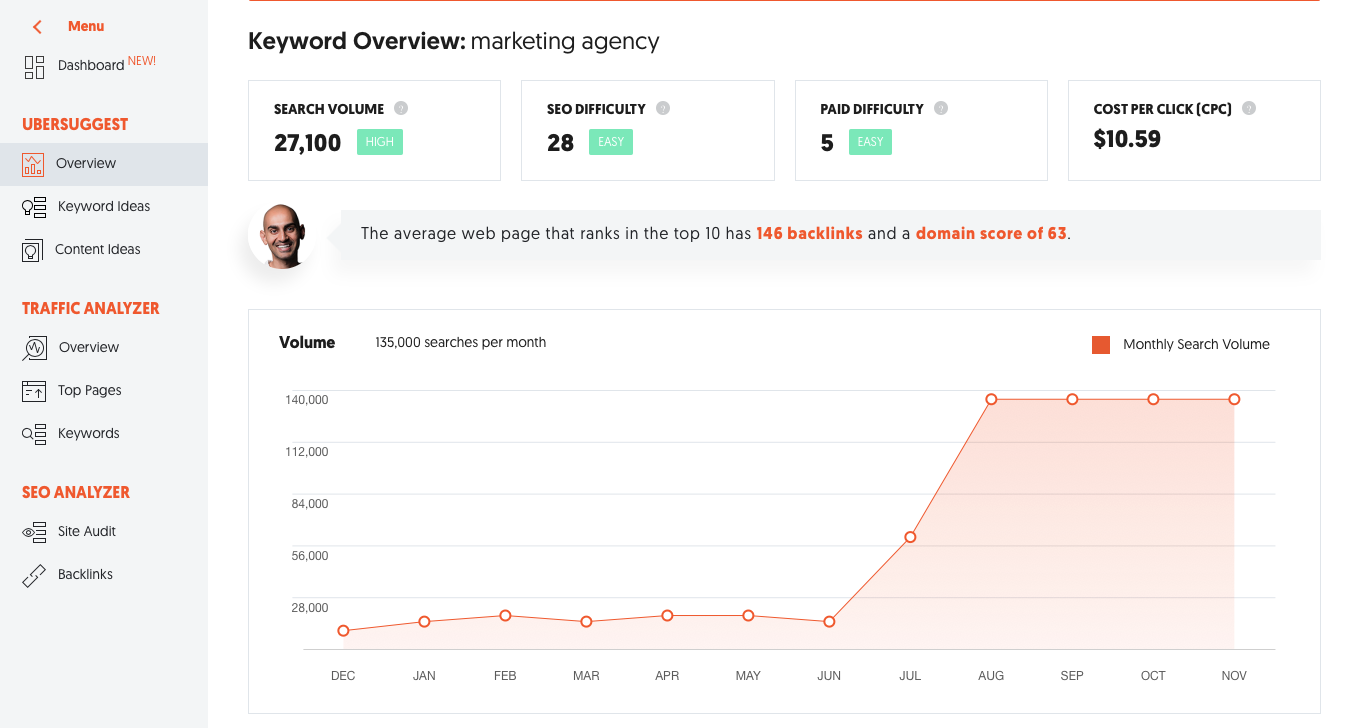 Soovle
Soovle is a tool that shows keyword suggestions from all major search engines like Google, Wikipedia, and Bing, based on what users are searching. Even though it doesn't give us any of the usual keyword KPIs like search volume and competition level, it's a great way of expanding or modifying your list of strategic keywords based on what people are actually searching for on Amazon, YouTube, and other main search engines.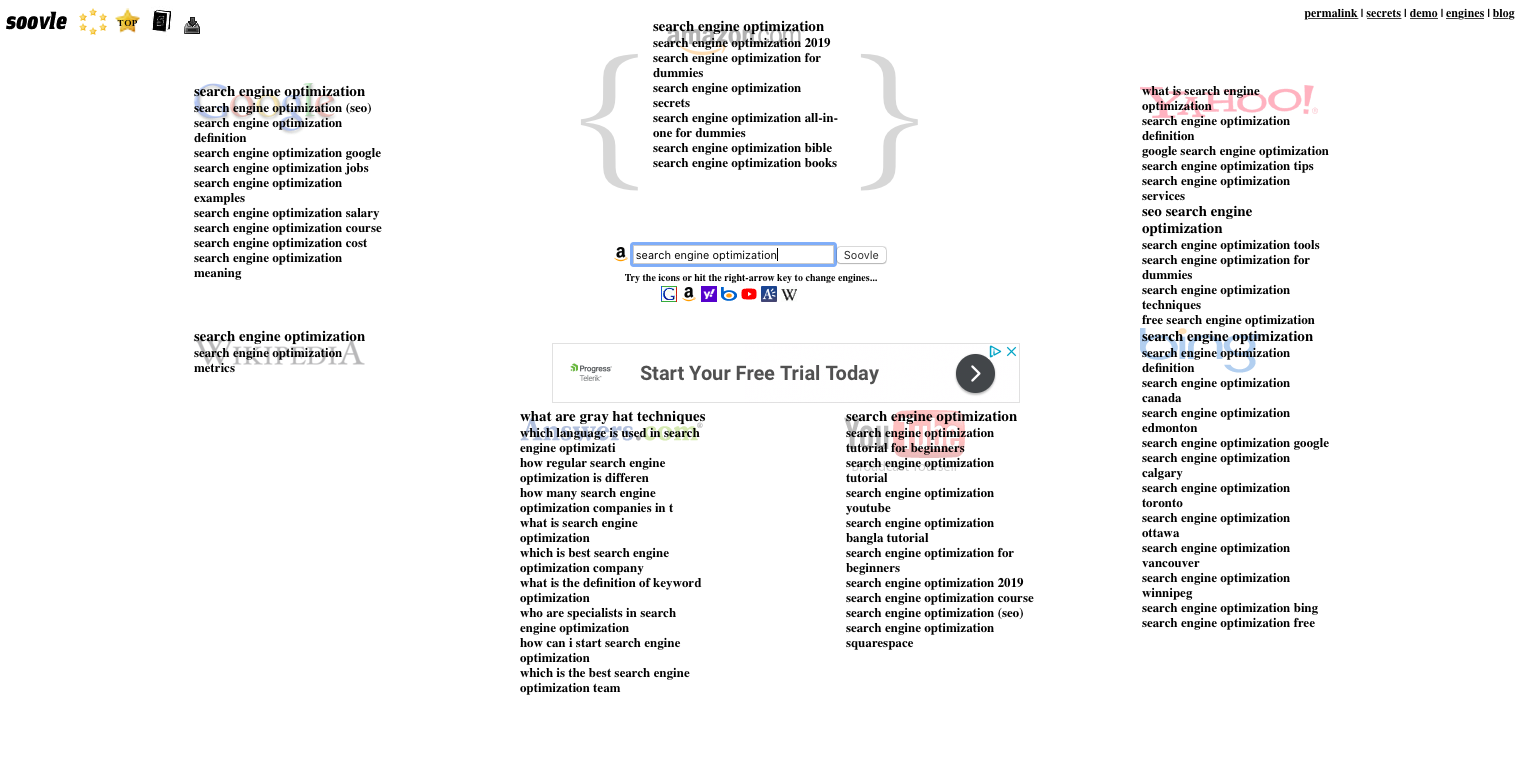 Google Keyword Planner
Keyword Planner might have been initially built for those who were creating Google Ads and you do need an account to access this tool, but it's super useful for keyword research. It gives you search volumes, ideas for new keywords, as well as competition (note: the competition here is strictly related to the number of advertisers bidding on a keyword), and CPC. Another great feature here is the fact that you can add or remove the locations you are interested in and see data associated with them. For example, if your target market is solely the state of New York, you can easily set that as your main location and see what people are searching for.
MozBar
MozBar is a great plugin that can be used with Google Chrome and that gives you instant SEO information about the page you are visiting. The free version of the plugin includes elements like the current page title, meta description, and H1 tag, but also page load time, link metrics, and schema markup. The pro version of this tool gives you access to additional features such as detailed suggestions on how to optimize your page for a specific keyword, including content suggestions.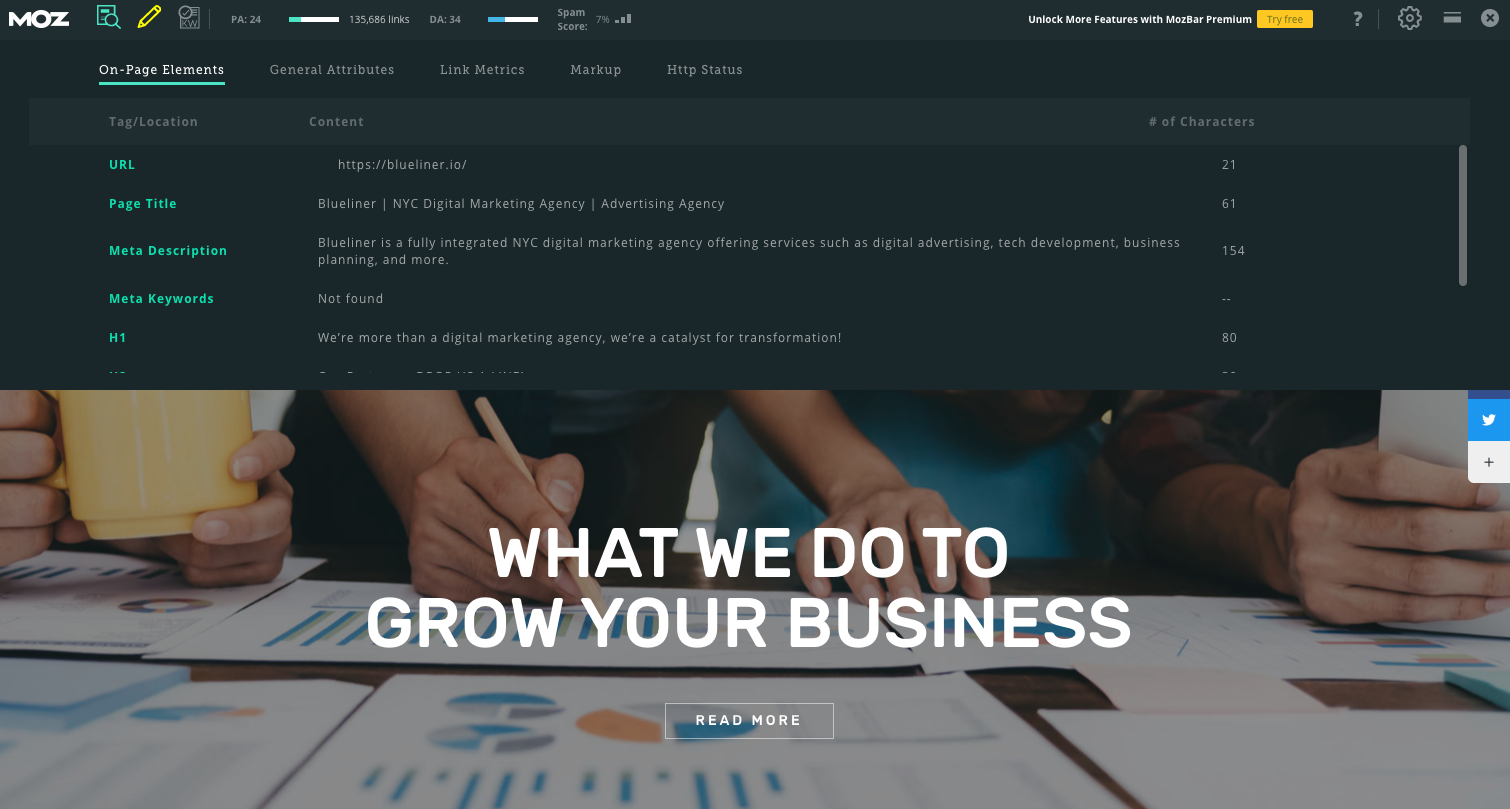 Yoast SEO
If your site was built on WordPress, Yoast is among the most trusted plugins that help you optimize page titles, meta descriptions, and more. Granted, the premium version does have more features, including the option to optimize your pages for more than 1 keyword, internal linking suggestions, and a redirect manager. The free version has lots of value too, with suggestions on how to optimize pages based on the target keyword, XML sitemaps you can submit to Google, and customizable Facebook & Twitter titles & images if you don't want your posts to just pull the original information.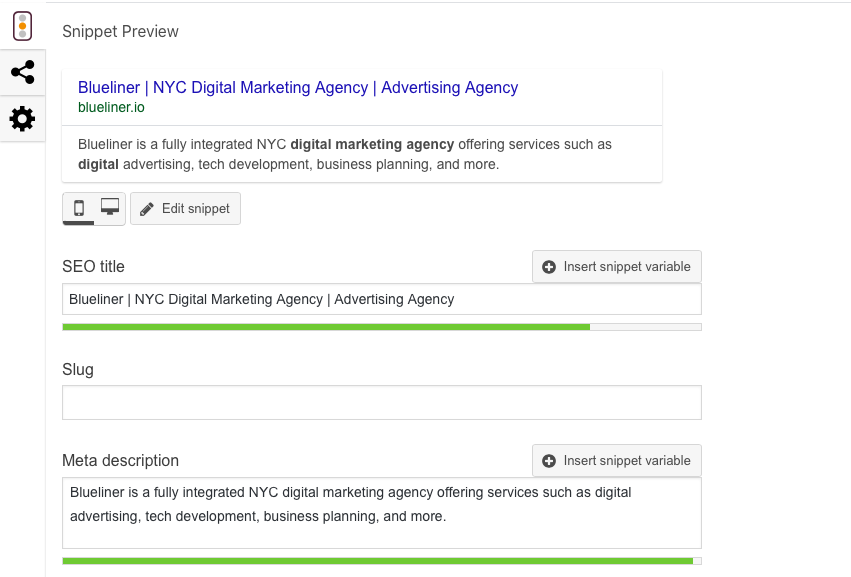 Google Analytics & Google Search Console
Even if you're just starting with SEO, you probably already know or have read a little bit about the most widely used analytics tool there is – Google Analytics. Setting up your Analytics account should be one of your first steps when launching a website. This can give you insights about how much traffic your website is getting and where it comes from, what path users have when they browse your site, as well as data on overall purchase activity from Ecommerce.
We recommend integrating your Google Search Console account into your Analytics to get more comprehensive reports on ranking, impressions, clicks, and CTR. However, the benefits of Search Console go beyond that. This tool is used for submitting sitemaps (and thus make it easier for Google to find and crawl a site's pages), for detecting technical errors which might be affecting overall site health, as well as for getting an overview of your top linked pages.
PageSpeed Insights
This tool from Google helps you analyze your website's speed and gives you suggestions on how to make your site load faster both on mobile and on desktop. The results come out in a report format and include a performance score that summarizes the page's performance (on a 0 to 100 scale), opportunities to improve the performance, and additional diagnostics and best practices.
Structured Data Markup Helper
This tool (also from Google) helps you add structured-data markup to your site so that search engines know what the pages are about. For those of you who are just starting out with schema markup, read our article on what it is and how it benefits your SEO performance. Google gives you a choice of ten data types and after pasting in a URL, you can start highlighting text on the page that needs to be marked up. You can see the elements that should be marked up for your particular data type and once you're done, the tool generates the HTML code including the newly added microdata markup.
You can test your structured data and make sure that it doesn't have any errors with Google's Structured Data Testing Tool.
Need a helping hand getting found organically for high value, ROI-driven keywords? Learn more about the full suite of SEO services we provide and get in touch today.
If you're looking for an SEO agency, get in touch with Blueliner here to see how we can help take you from "okay" to "awesome" in the Digital Marketing realm.