Something that always really impressed me was Instagram's integration with Shopify.
I felt like it made a real dent in the barriers that were blocking the fluidity of a buyer's digital journey from seeing something, wanting it, and parting with their hard-earned cash in exchange for the item or service.
Further to it being a good idea unto itself, I felt like it represented a truly innovative mindset that very visibly took a leap forward for our collective journeys through the landscapes of digital, social, and e-commerce. In short, it provided a better experience for all parties involved and was born from two of the top players in their respective fields coming together.
Now, Instagram has gone a step further and taken even more of this visual, influencer, and lifestyle-based e-commerce process under one umbrella.
Instagram is Fully Embracing E-Commerce
Instagram is trialing a new checkout feature with 20 brands (including Nike, Adidas. Dior, Prada, and Uniqlo) that will allow users to purchase products from retailers and brands directly from their feed without ever having to leave the app. And, PayPal is onboard as the payment partner.
For retailers, this will mean the reduction of precious clicks between the user and them making a purchase, as well as a further narrowing of the delta between someone being wowed by an image (e.g. from an influencer) and taking a revenue-based action. For Instagram, taking a cut of each transaction makes for a new and undoubtedly very lucrative avenue to gather more almighty dollars, building on the strong revenue model they already have in place from advertising.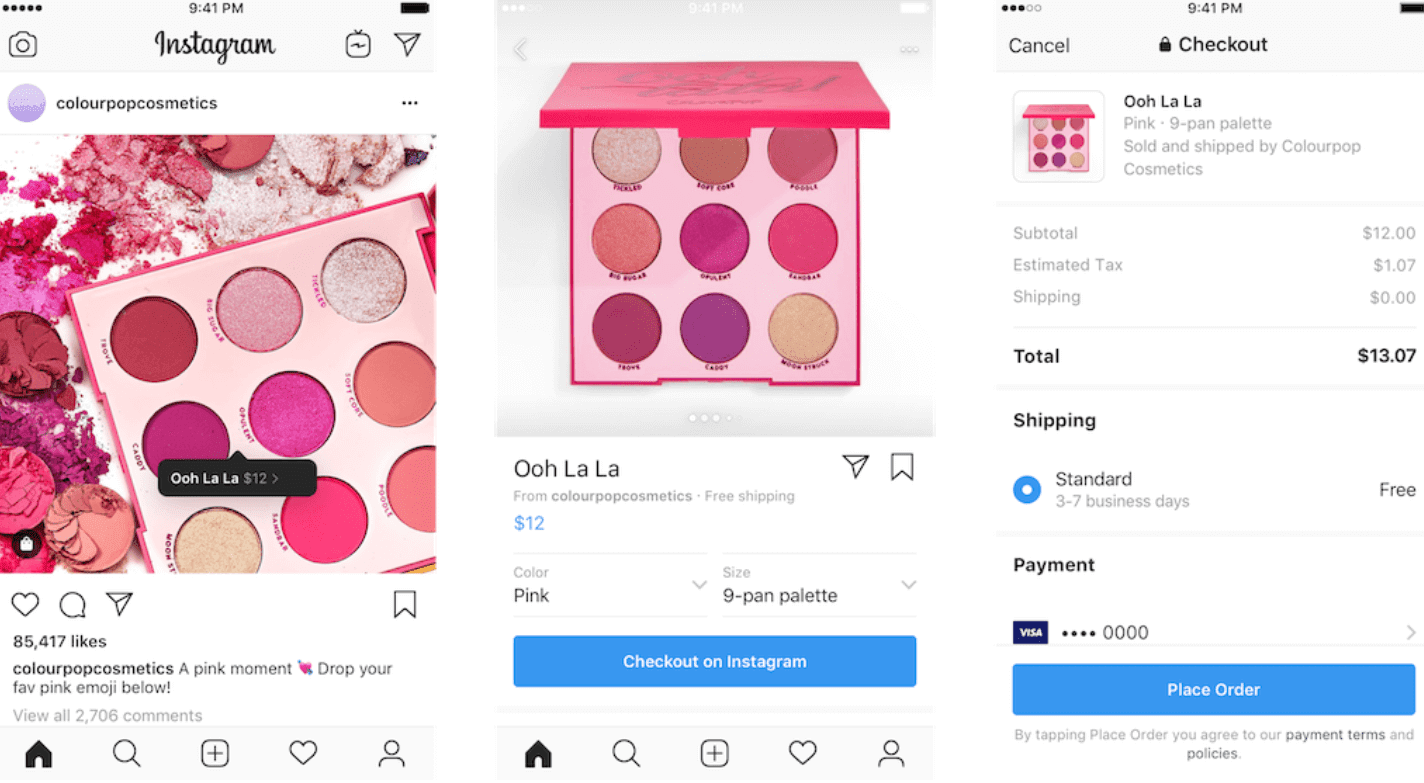 Looking a Little Deeper
Something we know that Facebook (and subsequently, Instagram) does really well is improving on someone else's execution of a good idea. Instagram took Snapchat's story feature to the next level by tethering the filter-based fun and moment-based image capturing right to a social account that people were already heavily invested in building. In essence, they consolidated people's experience on social, not unlike they're doing here again.
While transaction data will only be stored in Instagram for now, Facebook has stated as far back as 2017 that they would consider commerce and payments as another potential revenue stream, in addition to paid advertising. This is the first piece of that puzzle coming to life.
What Will This Mean for Marketers
While the Wall Street Journal called it a "cautious step" towards competing with Amazon, my opinion is that the significance of this is more aligned with another evolution along the road towards seamless social e-commerce.
When this becomes mainstream, it will mean a checkout process that's simpler with more precise and personalized targeting. In turn, you can expect this to provide a stronger ROI for brands you choose to deploy this on behalf of in the form more conversions and sales.
Bottom line: Instagram is taking a step closer to becoming an all-encompassing digital, social, and e-commerce experience – and what's not to like about that?
You don't have to do it alone Blueliner can help. Contact us with your Social Media Marketing needs and be ready to take your business to the next level.